Hey Guys!,
Not sure how many know this (being new to the group and all) but I design and sell custom R/C electronics...
The main products I sell are R/C controlled Navigation Lights for R/C models... I sell two different LED controllers, along with accessories such as LEDs, wire, lens, etc... basically everything you'll need to add some real scale-looking lights to your R/C model. 90% of my orders are amazingly overseas... these folks are REALLY into gadgets if you already do not know. Most of my customers use these controllers on R/C Helicopters, and most customers participate in big scale meets in Europe. My webpage is at
http://www.diyrc.com
, while my webstore is at
http://shop.diyrc.com
Two gadgets I sell are the Mini-Flash and Mini-Beacon LED Controllers. They both are controlled (on/off) using a spare receiver channel and either a knob, switch, slider, etc... on your transmitter. The Mini-Flash is a 4-channel, PC-programmable LED sequencer... allowing you to program almost any imaginable flash pattern, while also allowing you to control (on/off) either of the 4 channels using your R/C gear. The Mini-Beacon is a single output controller that mimics a rotating strobe beacon (like that of a lighthouse)... and the user can choose 1 of 12 possible patterns using a simple jumper on the control board. The links below should bring you to the two controllers:
CLICK HERE FOR MORE MINI-FLASH LED CONTROLLER INFO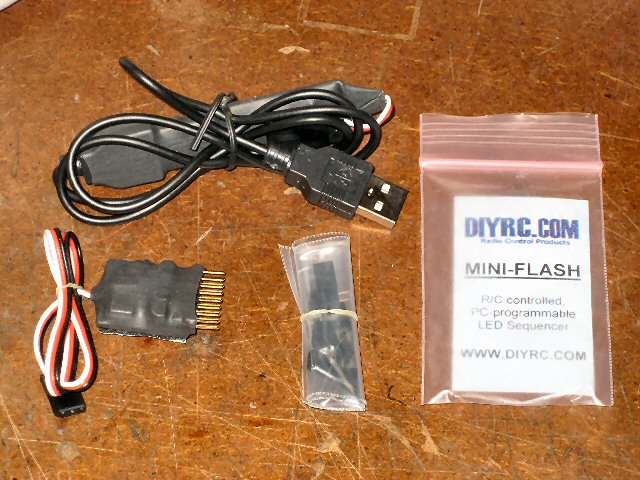 CLICK HERE FOR MORE MINI-BEACON LED CONTROLLER INFO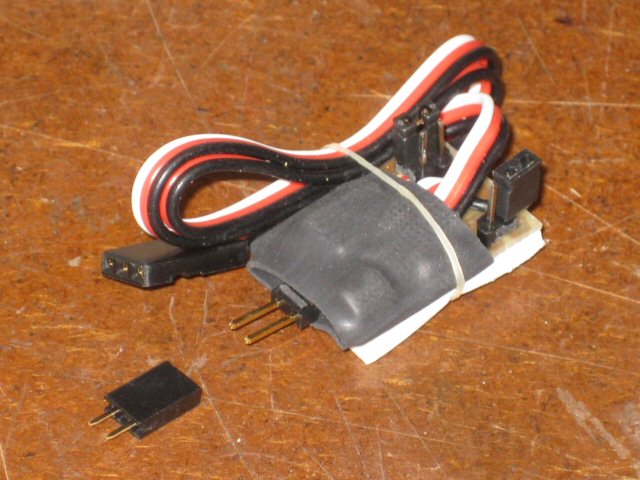 If you also happen to have an interesting R/C electronic gadget idea, or simply need help with soldering, wiring, etc... please let me know, I'll see what I can do to help.